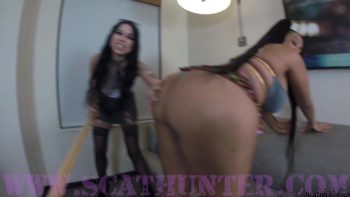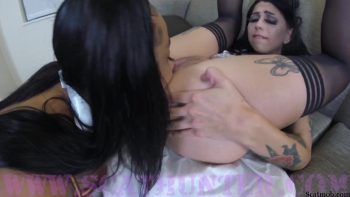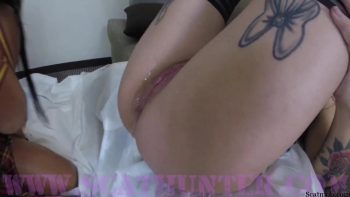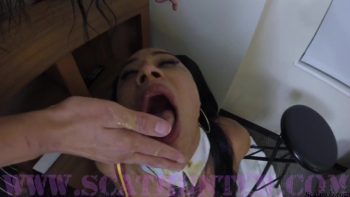 Hello Scat enthusiasts and welcome once again…After some local covid restrictions were lifted thankfully we were finally able to get back to business and do what we do best!!! Hopefully we don't ever leave you hanging this long again!
This film showcases and welcomes back the beautiful and dominant Mia, along with the sexy big booty scat queen, Imani! The scene opens up with Mia her tutor (or in this film her tooter
she filled her mouth with a ton of cute smelly farts hehe) trying to get Imani to pay attention who can't seem stay out of her phone. Mia is not having any of this and quickly decides to change the lesson and teach her about scat instead of algebra. (I want to make it clear that I absolutely love Mia in this role and that she had me incredibly wet and horny the entire time, her assertion of dominance had me wishing she was in my bedroom with me tying me up instead) She starts off by inspecting and spanking Imani's big round ass and giving her some spit therapy, which, Imani passes with flying colors swallowing it all! She then decides she wants her pretty little pussy and asshole sucked on and pleasured, following it up with a free flowing fountain of warm piss that Imani immediately laps up and slurps down.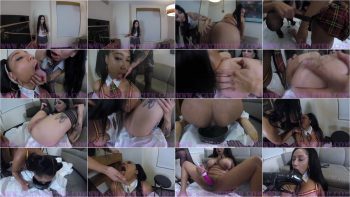 Name: Mias Scat Academy-Featuring Imani
Permission: HD
Duration: 00:15:54
File size : 315 MB
Resolution : 1280 @ 720
Mias_Scat_Academy-Featuring_Imani – (3 x 109.09 MB)
https://takefile.link/dmk1ofwud2tc.html?referer=scatmob.com
https://takefile.link/cnpscva3doyw.html?referer=scatmob.com
https://takefile.link/ixz3i53vorir.html?referer=scatmob.com